From the moment we met Zoey we knew she was the one. After interviewing several other doulas we clicked easily with Zoey. She told us stories of her previous births and even opened up about her own family and daughter.
This was our first pregnancy and we had a lot of questions and she answered all of them. We knew we needed support and tips to cope with pain and positioning of the baby to prepare for birth. She helped immensely with that. One thing we liked the best and we always knew we wanted to do was to labor at home for as long as we could. Even though we had severe back labor. Zoey knew what to do and still got us to the hospital at 7 cm dilated.
We are now strong supporters of doulas and we definitely recommend Zoey!
---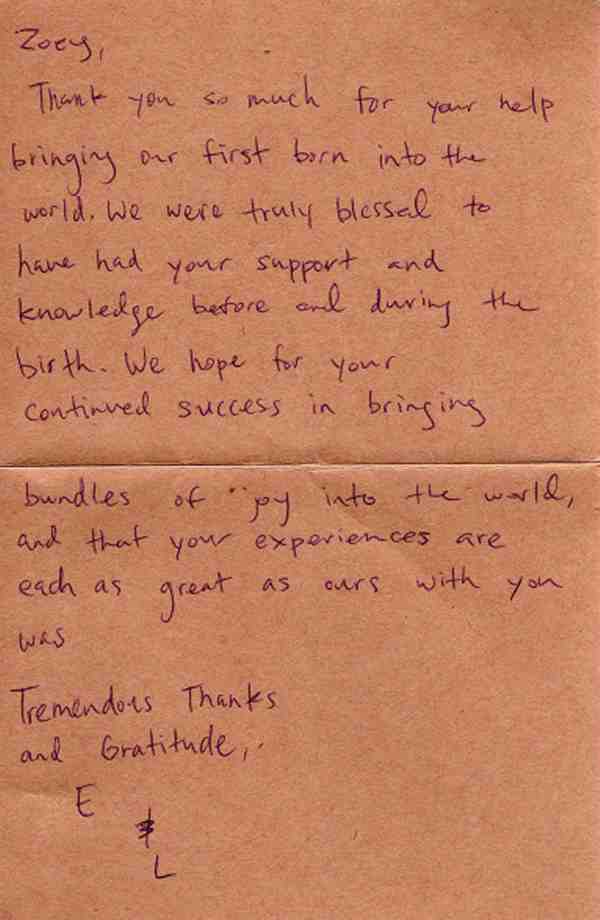 "I felt like the queen of the universe, the most powerful, grounded, loving person imagineable." —anonymous
---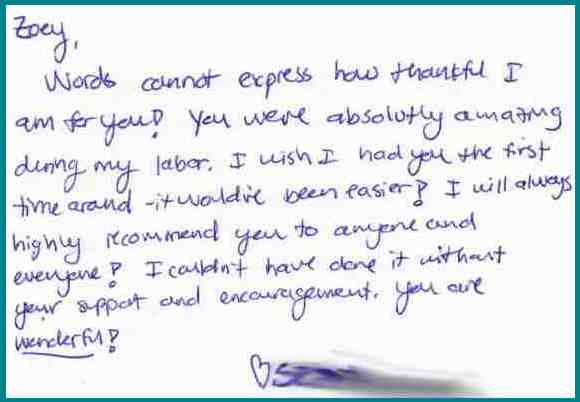 —S. M. 2015